"Destination Tokyo"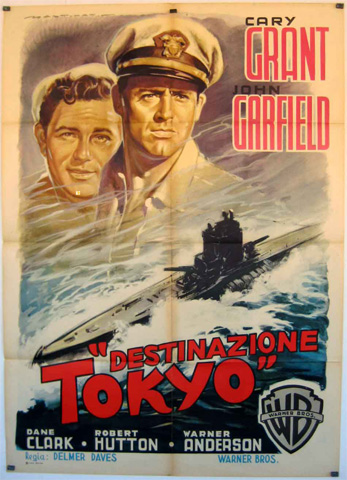 Destination Tokyo - 1943 Movie about US submarine penetrating Tokyo Bay
When I travelled to Lt. Moncla's hometown in Louisiana back in 2002, my timing was very coincidental. I was visiting the family of one of Lt. Moncla's cousins and I heard that Lt. Moncla's sister would be in Moreauville for a funeral service in a few weeks for Lt. Moncla's sister Muriel who had recently passed away in Colorado. I met Gene's oldest sister Leonie at a lunch at another cousin's place, and she asked me to drive her to another social function that evening. When I stopped to pick her up at one of Gene's Beridon relatives, I was very surprised to be introduced to Lt. Moncla's widow, who was also in Moreauville for the funeral.
Since they knew I was interested in her ex-husband's disappearance, I was provided the opportunity to ask Bobbie some questions. One thing she mentioned to me, was that just before Gene left the ready room in the Alert Hangar after the scramble horn sounded, he removed his wallet from his flight suit and placed it on the table. He then rushed out on his mission.
When Bobbie told me this, I definitely thought that it was an odd gesture, and might signify that Lt. Moncla may have had some notion that he might not be returning from his mission. I really don't think this is a usual action by pilots who would normally be heading off in a great rush.
Several years later I saw a movie which depicted a very similar scene. The movie was "Destination Tokyo", which is the fictional movie about a submarine penetrating Tokyo Bay to gather intelligence for the very famous (and very real) Doolittle Raid. The raid was a surprise bombing mission of Tokyo carried out by sixteen Mitchell B-25 Bombers which took off from the USS Hornet. One scene in the movie showed the crews in their briefing being instructed to leave all their papers and identification behind as there was a chance they might end up getting captured by the Japanese. (The bombers could not land on the aircraft carrier, so they had to land in China after bombing Tokyo). The next scene shows all the departing crews dropping off their wallets as the head out to their planes.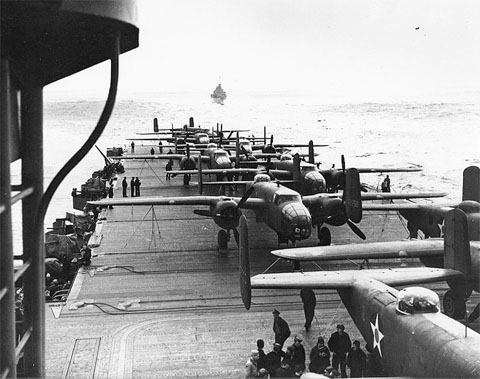 B-25s on USS Hornet before Doolittle Raid
Is it possible that Lt. Moncla was thinking of this scene when he dropped off his wallet? Did he have a hunch he might not be returning? It is possible that he was thinking of his friend Lt. Schmidt who had died in an F-89 crash earlier that day. I suppose noone knows what was really going through Lt. Moncla's mind when he dropped off his wallet. It certainly is another interesting part that adds to the mystery of their disappearance.