UFO*BC

UFO*BC is a not-for-profit society registered with the province of British Columbia, Canada.

The primary mandate of UFO*BC is to gather and investigate BC and Yukon based UFO sighting reports, and to make the public aware of the phenomenon. We also collect and investigate other paranormal activity including, but not limited to Ghosts and Sasquatch/Bigfoot Sightings.

If you have had any of the above, please do contact us:

INTERNET WEBSITE : http://www.ufobc.ca or http://www.ufobc.com

The current directors and members of UFO*BC are as follows:

| | | |
| --- | --- | --- |
| Richard T. | President | |
| Gord Heath | Vice-President | |
| Martin Jasek | Treasurer | |
| David Pengilly | Director | |
| Steve Adair | Director | |

Please contact us if you any questions about our organization, any comments or suggestions, or if you have had a sighting/experience in British Columbia or the Yukon. Contact us individually by e-mailing the above addresses, leave a message on our Hotline number or contact us collectively using our UFO*BC Mailbox. Enjoy our Website.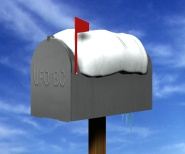 E-mail us





--------------------------------------------------------------------------------------------------------------------------------
MERCHANDISE ORDER FORM
We sell our magazine for $6 per issue which includes a free UFO*BC STICKER! Orders outside Canada, please pay posted amount in US funds unless specified other wise). And don't forget to order our highly-sought-after, absolutely-gorgeous, UFO*BC PIN!!!

NAME: ______________________________________________________

ADDRESS: ___________________________________________________

CITY: _______________________________________________________

POSTAL CODE: _________________ PHONE #:____________________

If you want multiple copies of the same issue, or have any comments, please mention them below.

COMMENTS:______________________________________________________________

__________________________________________________________________________

__________________________________________________________________________

__________________________________________________________________________

Please send cheques payable to :

UFO*BC
5821 122 Street
Surrey, B.C.
V3X 3L5

---

RETURN TO HOMEPAGE
---